M.Tech student @ CDS Dept | Recipient of Wells Fargo Women Fellowship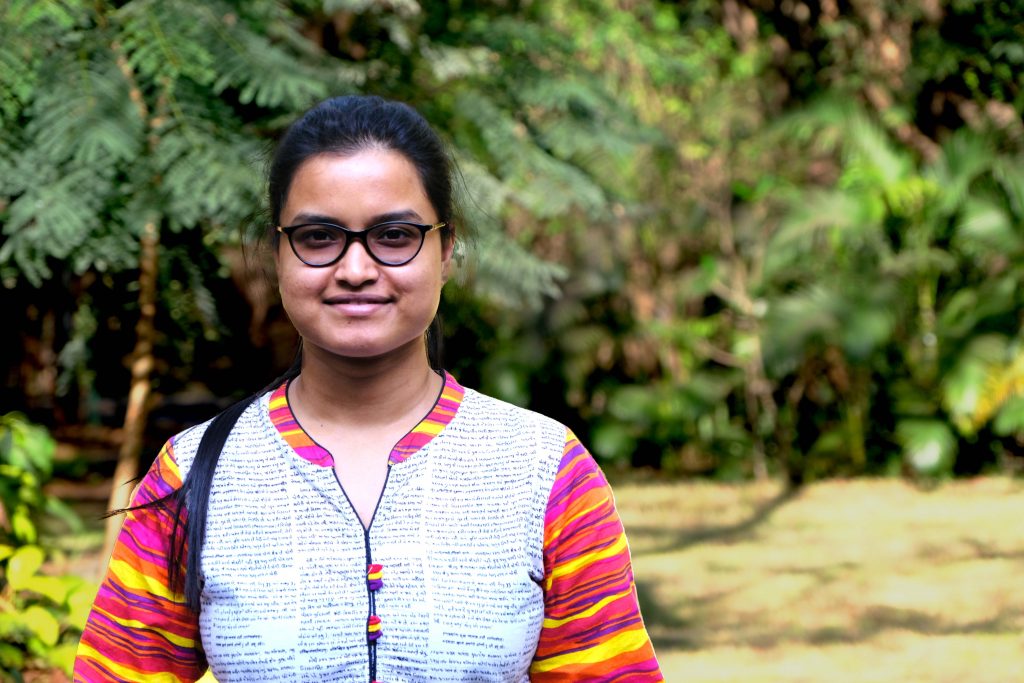 Tanaya Mallik has a pretty good idea of the challenges women in science and technology face. The first-year M.Tech (Computational and Data Sciences) student has seen fellow students struggle to make the transition from an undergraduate degree in STEM to either a job in the sector or postgraduate education.
"Before joining the Indian Institute of Science, I was a Process Engineer at Utkal Alumina for two years," says Tanaya, who did her B.Tech in Chemical Engineering in NIT Durgapur. "I know of people who joined jobs after completing their undergraduate education, only to leave it to get married. I was pretty shocked to find out this is still going on." 
"In the undergrad there is typically more female representation than at higher levels. But this does not continue after that. This is something I have experienced," she says. "In my department (CDS), there are two out of 29 students. Even where I worked, I was the only woman in the sixteen people selected that year."
It is here that she hopes that the Wells Fargo Women M.Tech Fellowships will make a difference. She herself is an example of how financial support for women to pursue postgraduate education can not only make the experience easier for them, but also make the prospect more appealing for their families, thereby removing societal hurdles.
"I started being supported by Wells Fargo from this year onwards," she says. "My father is the principal of a government school in Kolkata and he is on the verge of retirement. My mother is a housewife. For CDS, you need a higher-end laptop and I was really worried about how I was going to afford it."
"But the Wells Fargo Fellowships have really helped. It is almost double the stipend that we get from the government. I am currently getting a new laptop and it is great that I can do this without it being an additional financial strain on my father. He can now manage his finances without me bearing down on him."
Tanaya believes this sense of financial security that Wells Fargo has given her is crucial for her to make the most out of her time at IISc. She was driven to postgraduate studies here by a yearning to understand more about tools and applications that she had to use at work, but could only scratch the surface of. So far, her IISc experience has been everything she expected. 
"As part of my work, I was using all these simulation and machine learning tools," she says. "I was just using it and there was no clarity on how it worked, the background and the mathematics behind it. I wanted to see what was going on in the background instead of just using and applying it. That was what drove me to pursue a postgraduate degree in CDS."
"And it's great that I got to do that at IISc. You are allowed to choose your own courses. The freedom to decide what you want to do is great. With this Wells Fargo Fellowship, I can immerse myself even more in this experience."