The Murthy Govindaraju Research Endowment Award in Power Electronics
The Murthy Govindaraju Research Endowment Award has been instituted in 2021 in the Division of Electrical, Electronics, and Computer Sciences (EECS) by alumnus Dr. Madhukar Govindaraju and his wife Dr. Chaya Murthy in memory of alumnus the Late Mr. M. S. Srinivasa Murthy through an endowment to IISc.
The Murthy Govindaraju Research Endowment Award is open to all Undergraduate, Integrated PhD and PhD students, as well as, Research Project Assistants and Postdoctoral Fellows of the Division of Electrical, Electronics and Computer Science at IISc for their excellence in academic research, to materially advance the efficiency, size and performance of Power Electronics and applies them to benefit a wide range of real world applications and encompass improvements in the generation, conversion, control and application of electrical energy, including exploring new system architectures, circuit designs, and control methods that together enable substantial increases in operating frequency over the present state of the art. The research should also apply them in a variety of applications. Automotive power generation and control is one such area where the application of power electronics to enhance the efficiency, power, and transient performance of automotive alternators is critical for Electric Vehicles (Cars, Trucks, Trains, etc.), with the goal of enabling improved performance, safety, and comfort in vehicles. Other areas of Research could include power components and circuits for industrial, commercial, consumer, and medical applications where improved size, efficiency, and performance are of critical importance.
This annual award (starting from academic year 2021-2022) consists of cash prize of Rs. 100,000/- and citation to the awardee. The award ceremony will be held every year in August First Week. 
The Murthy Govindaraju Research Endowment Award has been jointly set up by Madhukar C. Govindaraju (1990 Graduate of the Master of Engineering Program from the Department of Computer Science and Automation, IISc.), and his wife, Chaya Murthy Govindaraju, to honour the Late Mr. M. S. Srinivasa Murthy, who was a IISc graduate in 1956 from the Department of Electrical Engineering.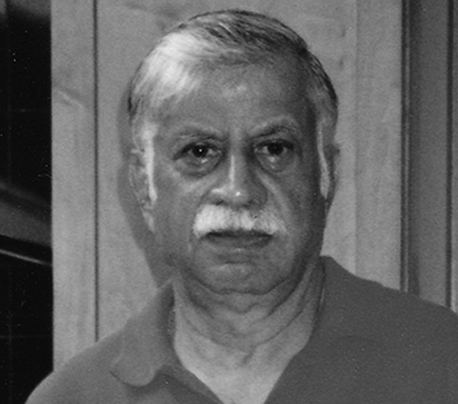 Mr. M. S. S. Murthy graduated with a Diploma of the IISc. (D.I.I.Sc) In Electrical Technology in 1956 and started his career at Kirloskar Electric in the Transformer Engineering Division. Later from 1964 to 1987, he held several key positions at Bharat Heavy Electricals Ltd. (BHEL), including the Head of the Power Electronics Division (PED), Executive Director for the Control Equipment Division (CED), the Industrial Systems Group (ISG), and the Electro Porcelain Division (EPD). At BHEL, he was engaged in several key projects in the design, engineering, construction, testing, commissioning, and servicing of a wide range of products and services. Later from 1987 and until his retirement in 1996, Mr. M. S. S. Murthy held several Executive roles as the Technical Director of the English Electric Co. of India, Technical Director of India Meters Ltd., and the Chief of Technology at GEC Alsthom, responsible for technology innovation, investments, and Information Technology infrastructure projects during his long and successful tenure. Throughout his career, Mr. M. S. S. Murthy was a role model and mentor to the younger generation of engineers and scientists by not just modelling great ethical behaviour in the industry but also helping them find their passion to innovate.  Mr. M. S. S. Murthy has been a Senior Member of the IEEE, a Lifetime Fellow of the Institute of Standards, India, a Lifetime Member of the National Institution for Quality and Reliability (NIQR) and a member of the American Society for Quality (ASQ).
Chaya Murthy is a Graduate of the M.B.B.S Program from the Mysore Medical College, in Mysuru. She is also an avid supporter of Green Technology, Medical Electronics and real-world applications of Advanced Robotics, in areas that impact people's lives, all around the world, and also technologies that help reverse climate change, for the future generations. Chaya has spent the last 2 decades devoting her time and energy to making science and technology accessible to Elementary, Middle and High School Students.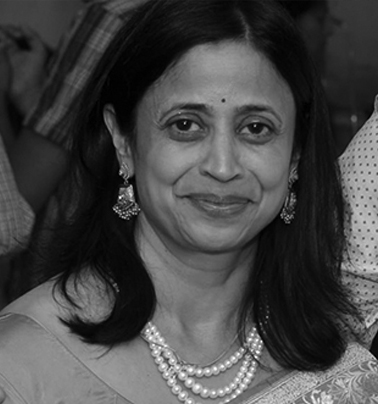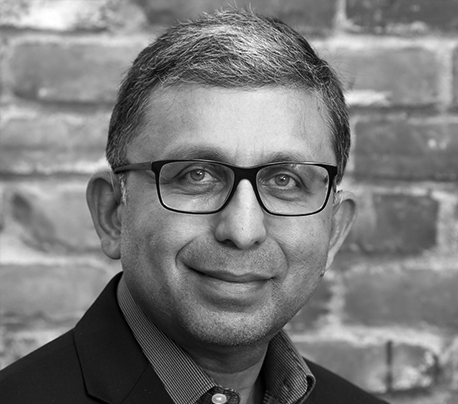 Madhukar Govindaraju is an experienced Technology Executive with more than two decades of experience in the software industry as a CEO, GM / Product Executive, CTO, SVP Engineering, and business leader, at some of the world's leading software companies, including Numly, VMware, Microsoft, TriNet HR Group, Saba Software, SAP AG / Business Objects, Hyperion Solutions, Hewlett-Packard, IBM, and several successful start-ups. After graduating from IISc., Madhukar attended the Doctoral program in Computer Engineering at the University of California, Irvine, and has also attended the Executive Leadership Program at the University of California, Berkeley, Haas School of Business. Earlier, Madhukar has also been a Senior Fellow at Peking University's Guanghua School of Management in Beijing. His extensive background as an experienced technology executive includes: (i) Developing and delivering SaaS / cloud-based, market-leading HCM, CRM and Financial applications, social enterprise and collaboration software, and (ii) Market leading business intelligence (BI) platforms, distributed computing and big data management stacks, data visualization and information consumption platforms, predictive analytics, and AI / machine learning data platforms. Madhukar has been a member of the IEEE Computer Society, the Association for Computing Machinery (ACM) and a Lifetime Member of the IISc. Alumni Association.
2022
Sayak Dutta Gupta
Citation: Sayak Dutta Gupta has been awarded the Murthy Govindaraju Research Endowment Award-2022 for his work on Enhancement-mode AlGaN/GaN High Electron Mobility Transistors based on ternary p-type AlTiO, developed using a physics-based approach, which is a significant step towards enabling efficient and reliable power electronic systems.
2023
Sayan Paul​
Citation: Mr. Sayan Paul has been awarded the Murthy Govindaraju Research Endowment Award in Power Electronics-2023 for his work on optimum modulation schemes in PWM techniques for control of the asymmetric six phase machine which has the potential to significantly reduce losses and increase efficiency of Electric Vehicles.​