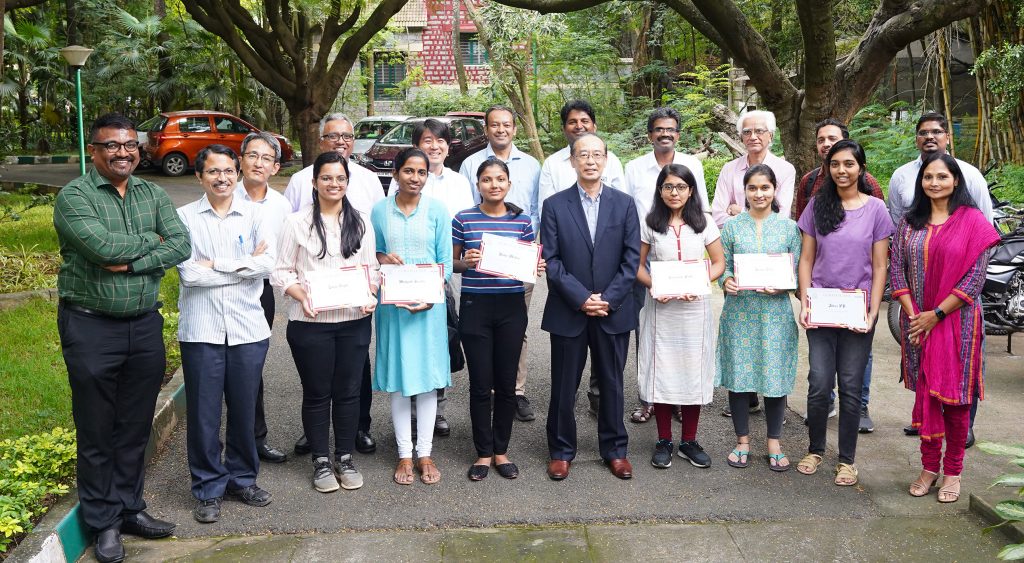 A leadership team from Sony India Software Centre visited the Indian Institute of Science on Tuesday, and awarded the Sony India Software Centre M.Tech. Women Fellowship for 2022-23 to seven recipients.
The team, which included Managing Director Masayuki Toriumi, Senior Vice President Ravikumar Krishnamoorthy, Head of Software Architecture Division Yoji Kawamoto, Senior Director of Planning and Control Yoichi Oda, Senior Director – HR & Admin Vinutha Raja and Administrations Head Muthuraj Adiga, interacted with this year's awardees.
Sony India Software Centre has established seven fellowships in the broad area of Computing Sciences for women M.Tech. students. The initiative aims to encourage women students seeking to pursue careers in the technology sector.
The recipients of the fellowship for 2022-23 are Preeti Sharma, Eleena Gupta, Madepalli Haritha, Kirtee Mishra, Athira PB, Sameeksha Singh and Laxmi Ojha.