Revati and Satya Nadham Atluri Gold Medal for the PhD programme in Nanoscience and Engineering at IISc has been instituted by alumnus Satya Nadham Atluri through an endowment to IISc.
About Satya Nadham Atluri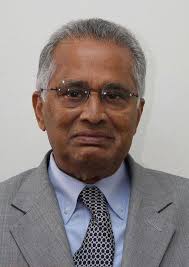 Satya Nadham Atluri received his ME degree in 1966 from the Department of Aeronautical Engineering and earned a place on the Roll of Honors of the department.     
In 1992, Dr Atluri was elected as one of the 25 Distinguished alumni of the department on the occasion of its Diamond Jubilee. In 2001 he was elected as a Distinguished Alumnus of IISc. In 2013, the President of the Republic of India awarded him the 3rd highest civilian honour of Padma Bhushan in Science and Engineering. In 2017 he was elected as one of 75 Distinguished alumni of Aerospace Engineering on the occasion of its Platinum Jubilee.   
In 1971, he married Revati Adusumilli who steered him in the direction of scholarly pursuits rather than chasing wealth. The most joyful events of his life are the years between 1964 to 1966 which he spent on the IISc campus and his marriage to Revati.