Rajarshi Bhattacharya Memorial Medal
The Rajarshi Bhattacharya Medal has been instituted by Mr. and Mrs. Jyotirmoy Bhattacharya, parents of the late Rajarshi Bhattacharya (Organic Chemistry, 2020).
The medal will be awarded for the following two programmes.
Undergraduate (B.S.) student with the highest CGPA with a major in Chemistry.

 

M.Sc. in Chemical Science

s 
About Rajarshi Bhattacharya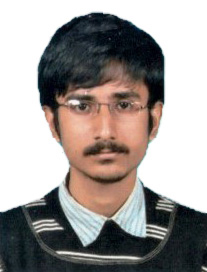 Rajarshi Bhattacharya was born in Kolkata in 1995 to Jyotirmoy and Mary Bhattacharya. He graduated from Presidency University and obtained an M.Sc from The University College of Science, Technology and Agriculture campus of the University of Calcutta. He obtained a first class in all his undergraduate examinations and obtained his M.Sc in Chemistry with a specialisation in Organic Chemistry. 
He cleared the CSIR-UGC NET test in 2016, ranking 23rd. Despite being accepted to multiple IITs, he opted to pursue a PhD in IISc.
Awardee for academic year 2020-21   Soumik Das
Awardee for academic year 2021-22   Rajanti Dey