The Prof TS Nagaraj Memorial Research Award was instituted in 2022 in the Department of Civil Engineering by Jyothi Nagaraj (daughter of Prof TS Nagaraj) and her husband, Dr Srinivas Pravin Sitaram to honour the Late Prof TS Nagaraj, who was an alumni, Professor, and Chairman in the Department of Civil Engineering at IISc, and to promote research excellence.
The Award will be given annually to the most impactful research carried out by a current meritorious PhD student of the Department of Civil Engineering. It consists of a cash prize of Rs 1,00,000/- and a citation to the awardee.
The award ceremony will be held every year, on November 3, the birthday of Prof TS Nagaraj.
About Prof T. S. Nagaraj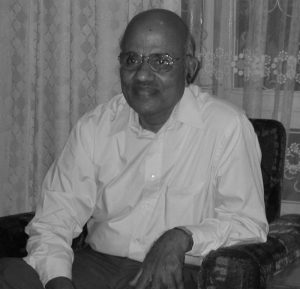 Prof. T. S. Nagaraj was born in Mysore District on 3rd November 1936, son of Dr T. N. Seetharamiah and Smt. Sarojamma. He received the Bachelor of Engineering degree from Mysore University in 1959, Master of Engineering degree from Indian Institute of Science in 1960 and the Ph.D. degree from Indian Institute of Science in 1967. He was awarded the D.Sc. degree by Indian Institute of Science for his contribution towards research in the year 1992. Prof. Nagaraj joined the Indian Institute of Science as a Research Scholar in 1961. He continued at IISc in various positions and was elevated to full Professor in 1984 and Chairman of the Civil Engineering Department in 1987. He formally retired from IISc in 1997. He was Adjunct Professor at the University of Massachusetts Amherst, USA for four years. Prof. Nagaraj has made significant contributions in the development of a basic framework for analysis and assessment of soil behavior and proportioning concrete mixes. The approaches developed are innovative, ingenious, and simple to use in engineering practice. These are timely when fast track development of infrastructure development is inevitable. Prof. Nagaraj has supervised 17 PhD programs. He has authored and co-authored about 300 technical papers of which 160 are in refereed journals, and three books. Prof. Nagaraj served as Visiting Professor in several foreign universities. He has delivered lectures in more than 25 universities and R&D establishments in various parts of the world. Prof. Nagaraj has been a recipient of a number of awards including IGS–Kueckelmann Award – 1991, CBIP-Pt. Jawaharlal Nehru Birth Centenary Research Award – 1992. He has been the Indian Geotechnical Society Annual Lecturer – 1993. He was an Elected Fellow of Indian National Academy of Engineering, Fellow of Institution of Engineers, India, Honorary Fellow and Elected Member of Executive committee of Indian Geotechnical Society, New Delhi.
About Jyothi Nagaraj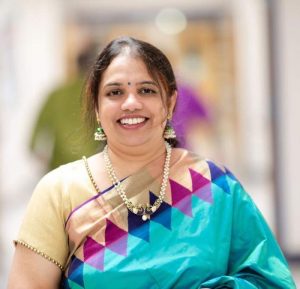 Jyothi Nagaraj is an experienced Website Designer and Developer with more than two decades of experience in the IT industry. After graduating from UVCE, Jyothi obtained two master's degrees in Computer Engineering and Computer Science from Missouri University of Science and Technology, Rolla. Jyothi has worked for the IT organizations at Missouri University of Science and Technology, EMC Corporation and is currently working at UMass Chan Medical School, Massachusetts. She has been involved in working with several content editors, researchers, and professors to provide consultation on the content management system, design & development, and management of websites across the medical school. Jyothi enjoys being part of an academic environment, especially having grown up in and around IISc throughout her childhood years. It has been very inspirational for her to be part of a team that is responsible for communicating cutting edge medical research to the outside world every day.
Jyothi is actively involved in many projects related to art and culture in the New England community. She compiled and published a cookbook for the local Kannada organization, the proceeds of which were donated to Akshaya Patra.
About Dr. Srinivas Pravin Sitaram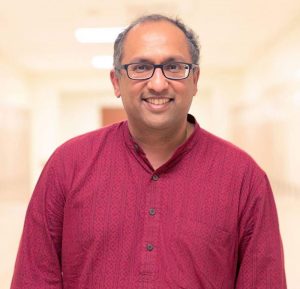 Dr. Srinivas Pravin Sitaram is the Director of Product Innovation & Sustainability at the Haartz Corporation located in Acton, MA. He leads the Advanced Materials & Technology team and is responsible for researching and developing new sustainable materials, constructions & processes for foils used in automotive interior applications. Pravin is an experienced polymer technology executive with close to 30 years of experience in this field. Pravin's area of expertise includes TPO formulation for moldable automotive interior materials, synthetic leather applications and in the field of coatings for various plastic substrates. Pravin has been with the Haartz Corporation for 22 years. Pravin received his Bachelor's in Chemistry from the University of Mumbai after which he completed his B.Sc. (Tech) from the Institute of Chemical Technology, Mumbai. After his graduation from Mumbai, Pravin received his Ph.D. Degree in Polymer Chemistry from the Missouri University of Science and Technology. He is a member of the American Chemical Society and the Society for Plastics Engineers. He has been an active member of the Global Polyolefins Conference Committee and has co-chaired sessions since 2013.
Pravin is also a well-known Mridangam artist in the Boston area. Pravin has accompanied many artists of repute from India and the US and runs the Prasiddhi School of Percussion in the Greater Boston Area.
2022 Awardee
Kalore Subham Arun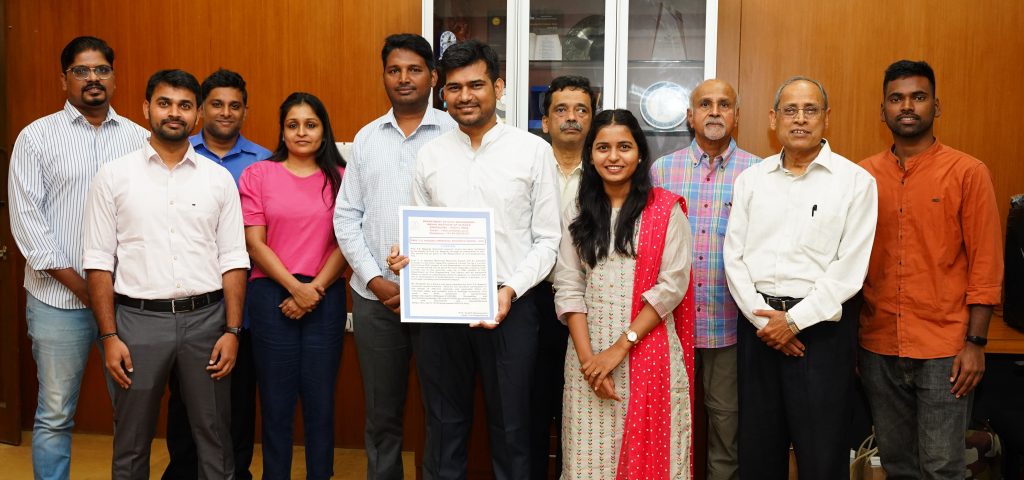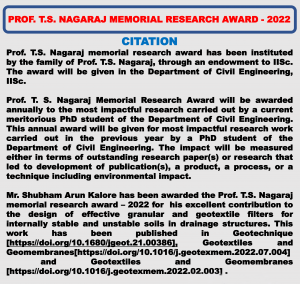 2023 Awardee
Lakkimsetti Balaji