Prof. Sargur N Srihari Medal
Prof. Sargur N. Srihari Gold Medal for the for the M. Tech (Artificial Intelligence) programme at the Division of EECS has been instituted by alumnus Prof. Sargur N. Srihari through an endowment to IISc.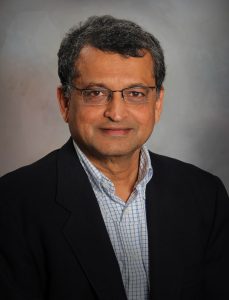 About Prof. Sargur N. Srihari:
Sargur Srihari was born in Bangalore. His father Sargur Narasimhamurthy was a Professor of Botany in the Agricultural College, Dharwar. His paternal grandfather N. Sama Iyengar was a District Judge in Mysore. His mother, Alamelu, is a grand-daughter of S.S. Setlur, who was a Mysore High Court Judge and an associate of Bal Gangadhar Tilak. Srihari received his B.E. in Electrical Communication Engineering from the Indian Institute of Science in 1970. He then went to the US and received a PhD in Computer and Information Science from the Ohio State University, Columbus. He is a SUNY Distinguished Professor of Computer Science and Engineering at the University at Buffalo, where he teaches and conducts research in Machine Learning and Artificial Intelligence. Srihari led a team that developed the world's first automated system for reading handwritten postal addresses. His honors include: Fellow of the Institute of Electronics and Telecommunications Engineers (IETE, India), Fellow of the IEEE, Fellow of the International Association for Pattern Recognition and distinguished alumnus of the Ohio State University College of Engineering. Recently, Srihari served as the Rukmini Gopalakrishnachar Chair Professor of the Department of Computer Science and Automation, IISc in 2018 and Satish Dhawan Visiting Chair Professor of IISc during 2020.
Awardees
| | |
| --- | --- |
| Year  | Student Name  |
| 2020-21 | Hari Govind Shrawgi |
| 2021-22 | Mondal Saankhya Subrata |