Lt. Col. Balan Krishnan Memorial Medal
Lt. Col. Balan Krishnan Memorial Medal for the for Ph.D. programme in the Centre for Neuroscience (CNS) has been instituted by alumnus Dr. Krishnan Nandabalan in memory of his father Lt. Col. Balan Krishnan through an endowment to IISc.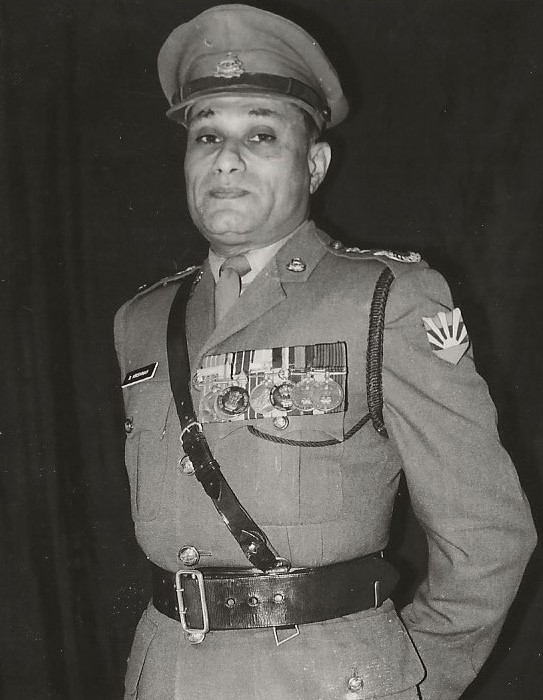 About Lt. Col. Balan Krishnan: 
Lt. Col. Balan Krishnan, Father of Krishnan Nandabalan, was an unassuming, completely devoted army personnel. He served India from 1949 to 1980 in active duty and another 2 years post his active duty. He was a true patriot and lived by the Army discipline throughout his life. He instilled a strong sense of freedom in his fellow human beings and guided many folks to dream big. His life has inspired his children to achieve success in their life and to be grounded at the same time. His path of patriotism and simple living is very noble.
About Dr. Krishnan Nandabalan: 
Dr. Krishnan Nandabalan obtained his B.Sc. and M.Sc. in agricultural science from Tamil Nadu Agricultural University, Coimbatore, India. He joined the Department of Biochemistry, Indian Institute of Science, India, in 1984 and obtained his Ph.D. under the mentorship of Prof. Joseph D. Padayatty. In 1989, he moved to the USA to pursue his postdoctoral research at Yale University, New Haven, CT. He then joined CuraGen, a biopharmaceutical company developing cancer therapeutics, as Group Leader of the Functional Genomics Group. Next, he moved to Genaissance Pharmaceuticals, a trailblazer in the widespread acceptance of pharmacogenomics, where he served as VP, Corporate Development.  Equipped with a thorough understanding of the innovation bottlenecks in the pharmaceutical industry, he began his entrepreneurial journey and in 2005 founded BioXcel, a pioneer in applying big data analytics to significantly improve the clinical and regulatory success of drug discovery and development, with offices in Connecticut, USA and in Gurugram, India. After serving more than 150 global biopharmaceutical clients in 2017, co-founded spinouts BioXcel Therapeutics (NASDAQ: BTAI), a clinical-stage biopharmaceutical company utilizing Artificial Intelligence (AI), approaches to develop transformative medicines in neuroscience and immuno-oncology and InveniAI LLC, a global leader in applying AI and machine learning to identify and accelerate the development of transformational therapies for patients with unmet medical needs. He currently serves as the President and CEO of InveniAI. 
Dr. Nandabalan has over two decades of experience in the pharmaceutical and biotechnology industries, including R&D, operations, and business development. In addition, he has extensive experience in M&A and/out-licensing and has completed deals with key industry players such as GSK, Pfizer, J&J, AstraZeneca, Pharmacia, BMS, Biogen, Millennium Pharmaceuticals, Merck KGaA, Organon, Daiichi Sankyo, Otsuka, Takeda, Kyowa Kirin, and Shionogi. He has 12 issued patents and several publications in peer-reviewed journals. Dr. Nandabalan lives in Guilford, CT, and is married to Dr. Suganthi Balasubramanian, with whom he has two sons, Sandeep and Santosh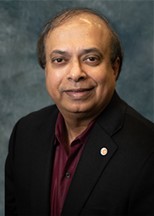 Awardee for Academic Year 2020-2021:
| | | | |
| --- | --- | --- | --- |
| Name of the Medal  | Frequency  | Participating Dept.  | Student Name  |
| Lt. Col. Balan Krishnan Memorial Medal | Yearly  | CNS | Shekhar Kedia |