Boosting Skill Development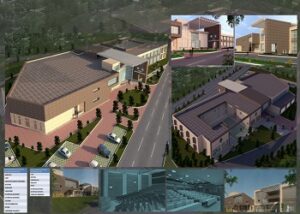 The Indian Institute of Science (IISc), with support from Hindustan Aeronautics Limited (HAL), is establishing a Skill Development Centre at its second campus in Khudapura, Challakere taluk, Chitradurga district. The new "HAL-IISc Skill Development Centre" will focus on skill development at various levels in mechanical, electronics and manufacturing sectors, including aerospace and allied industries.
"This will go a long way in recognizing and honing skills and providing opportunities for youth at various levels in line with the Government's Skill India initiative," – Mr. T. Suvarna Raju, CMD, HAL.
The concept of a Skill Development Centre has been in the pipeline for nearly eight years at IISc. The push for skill development programmes by the Government of India has given further impetus for this socially important initiative.
However, the realization of this vision warranted working with active partners having common goals. As an organization already committed to social projects of national interest, HAL came forward to support the infrastructure for this Centre under their Corporate Social Responsibility (CSR) initiatives. The goal is to create a model facility that would provide skill development programmes for various beneficiaries — from unemployed youth and local community members to advanced engineering professionals.
Construction of the HAL-IISc Skill Development Centre is expected to be completed in 24 months. Training activities are expected to begin by March 2019.
HAL has been supporting various community development activities over the years under CSR, in areas such as infrastructure development, health, rural sports, women empowerment, education, skill development, drinking water, establishment of wind power project & solar power projects in schools, etc.
IISc @ Challakere:
In 2010, IISc started the establishment of its second campus in Challakere taluk, Chitradurga district, on 1500 acres of land. Many activities have been initiated at the new campus including the construction of the boundary wall and peripheral road, and the establishment of a climate research laboratory, solar power research field, and a Centre for bio-energy-based low-carbon technologies.
At Challakere, IISc has also been running the Talent Development Centre (TDC) for the past few years, where science and math teachers from government high schools and colleges are trained using hands-on experiments. More than 9000 teachers have been trained at the TDC so far.