Prof. J. Nagaraju memorial fellowship for women undergraduate students has been established to support the Bachelor of Science (Research) program at IISc. This fellowship will enable to add supernumerary seats for women students in the prestigious IISc UG program.
The fellowship aims to encourage women in Science and Technology by awarding undergraduate students pursuing Bachelor of Science (Research) program at IISc and address the problem of gender imbalance in the higher education space.
Entitlements of the Fellowship:
Monthly Scholarship: Rs 7,000/- for four years
Travel & Other Contingencies (Per Annum): Rs 28,000/-
About Prof. J. Nagaraju: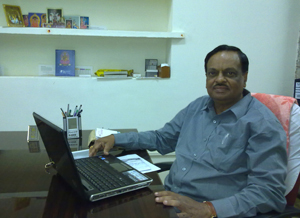 Late Prof. J. Nagaraju received the M.Sc. (Tech) degree from Andhra University, Vishakhapatnam, India, and the M.Phil. and Ph.D. degrees from Nagarjuna University, Nagarjuna Nagar, India. Thereafter, he joined IISc and became a Professor of the Department of Instrumentation and Applied Physics, Indian Institute of Science, Bangalore, India in 2013. He also served as the President of Instrument Society of India for two terms and was passionate about promoting instrumentation discipline across India. He passed away in 2015 at an age of 61.